Best RO Repair Service in Noida
RO Repair in Noida, RO Service in Noida, RO Service near me, RO AMC in Noida, RO Installation in Noida
ONE STOP SOLUTION FOR Sale – REPAIR – SERVICE – INSTALLATION – AMC OF ALL RO BRANDS

Whether your RO Water Purifier is leaking, your RO System isn't working properly
Galaxy RO & DTH Provide Best RO Services in Noida of all RO water purifier machines like Kent, Aqua Guard, Livpure, Zero B And other Branded Models and so many other Models of Reverse Osmosis water Purification system in Delhi, Noida, Greater Noida and Ghaziabad.

RO REPAIR SERVICE IN SHAHDARA
Proficiently handles all minor and major RO repair services in Noida.
RO INSTALLATION IN SHAHDARA
Proficiently handles all minor and major RO installation in Noida.
RO AMC IN SHAHDARA
Proficiently handles all minor and major RO AMC in Noida.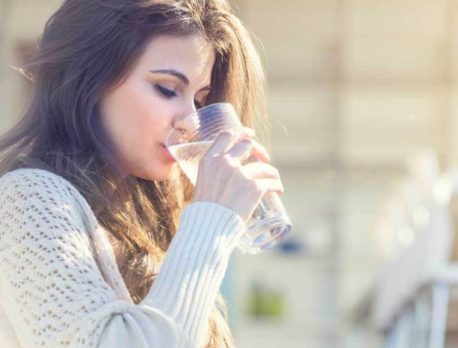 ARE YOU LOOKING FOR RO SERVICE CENTER & CUSTOMER CARE NUMBER IN DELHI NCR ?
Prompt RO Services in Noida.
Maximum customer's satisfaction.
Easy payment modes- Cash, Paytm, Phonepe, Gpay etc.
Cost-effective price and charges.
Same Day Service
Trusted RO Service Center in Delhi NCR.
Throughout your entire life, you actually need to take RO Repair Service in Noida from a very trusted supplier to drink hygienic, clean, and drinkable water. Today, pollution has been increasing quite rapidly it is become impossible to drink pure water from the sources without further water treatment like purification or RO water.
Accordingly, you all need some specialized Ro water purifying services to assist you and your family gets the safe and hygienic drinking water. You must also get them repaired promptly by hiring our ro service near me in Noida as soon as you notice any problems in the performance.
We at Galaxy RO & DTH welcome you to take the required water purification services at a reasonable service price.
Galaxy RO & DTH is one-stop-solution for RO Repair Services in Noida. We provide multiple ro services in Noida for all types of RO Water Purifier and Water purifiers in various areas like Delhi, Noida, Greater Noida and Ghaziabad.
Additionally, we even take complete 1 year AMC for domestic as well as commercial RO water purifier. Under this annual maintenance contract we actually take care of servicing, repair and replacement of spare parts with absolutely no service charges. So, Contact us for best as well as reliable maintenance for your RO Water Purifier. Furthermore, we also specialize in providing Kent RO Repair, Kent RO Service, Livpure RO Repair, Livpure RO Service, Aquaguard RO Repair, Aquaguard RO Service.
We, at Galaxy RO & DTH, provide foremost edge design, investigative and evaluation services to help you maximize the water treatment system investment and life-cycle costs. Performance evaluation done by our service team provides data analysis, normalization and technical evaluation with 24-hour reverse osmosis service customer care support.
Galaxy RO & DTH is NCR's Largest & Fastest Growing Service Provider Company & We undertake job work of Service, AMC, Repair & Maintenance of RO Systems, Galaxy RO & DTH is totally responsible for these and no relation parent company pay in any regards.